Roland JV-1080: Much More Than a ROMpler
In 1994 -- 25 years ago at the time of this writing -- the eminent synthesizer manufacturer Roland brought to market a sound module that was to become an enduring powerhouse for studios all over the world, and used by film composers and pop music producers. The JV-1080 is a rack-mountable synthesizer with no keyboard or other control mechanism, but controllable with any MIDI-capable device. Because it essentially played back samples from Read-Only Memory (ROM), it is often classified as a "ROMpler", as opposed to a "sampler", and not in a nice way. This perception is not quite accurate, as we'll see.
Roland had great success with sample-based synthesis already in 1987 with the D-50 and its many followers. As you can read from the Roland Synth Chronicles, the JD and JX synths in the late 1980s and early 1990s established a strong line of keyboard synths and sound modules based on the manipulation of PCM samples. So what was so special about the JV-1080, and what made it so popular?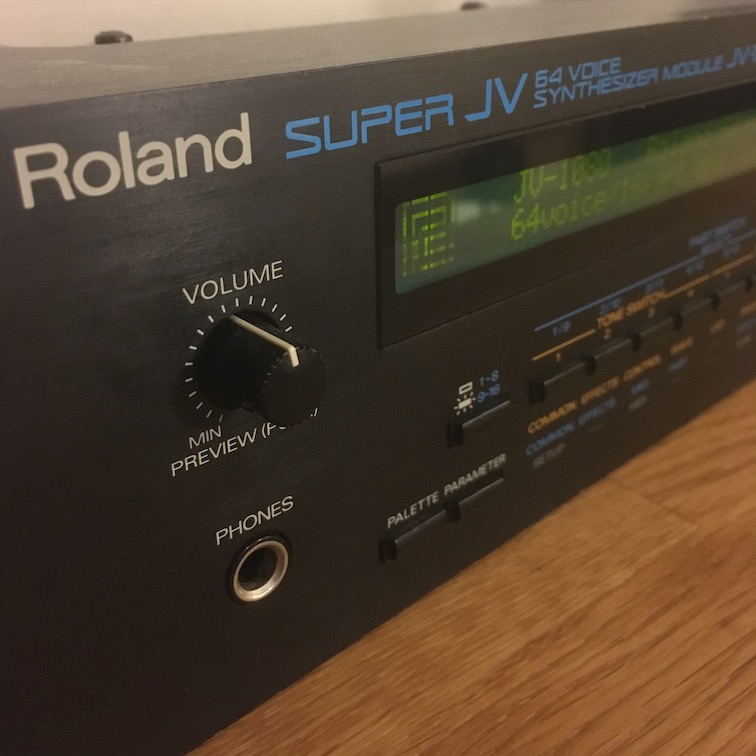 The JV-1080 shipped with a waveform library of eight megabytes, which was a huge amount at the time. Most samplers in the 1990s only had something like 16 megabytes of working memory, and had to resort to floppy disks, SCSI CD-ROMs and hard disks to store samples. In the JV-1080 everything was permanently stored in read-only memory (ROM), and the contents of the user memory was retained while the machine was turned off.
There was also the huge library of high-quality preset patches, 640 of them, created by Eric Persing (and probably a few other sound designers?) for Roland. It is a testament to their sound design skills that they were able to coax all those sounds out of 448 on-board waveforms. But the JV-1080 was also expanable: Roland produced a whole series of expansion boards, some of which still fetch crazy prices on the market. The JV-1080 could take four boards at a time, making the machine a versatile tool for producers and musicians.
The JV-1080 had 64-note polyphony and is 16-part multitimbral, meaning you were able to produce huge orchestral scores with just one synth. That's exactly what composers like Hans Zimmer did for film and others for television: at least one of the presets features in the background music for the game show "Who Wants To Be a Millionaire".
For all the notes you could play, there was a also a selection of 40 digital insert effects per patch, in addition to separate reverb and chorus. Are you starting to see its appeal, available at the time for about 1,000 pounds Sterling?
Today, a JV-1080 can be had for about one tenth of its original retail price, which brings it into the same price category as typical top-end synthesizer plug-ins. In addition to the low price, one of its attractions is instant playability: from pushing the power switch to playing in five seconds. There is no long boot-up time for the computer operating system with added start-up time for the DAW, but you can obviously use the JV-1080 like any hardware synthesizer (keyboard or sound module) with any DAW.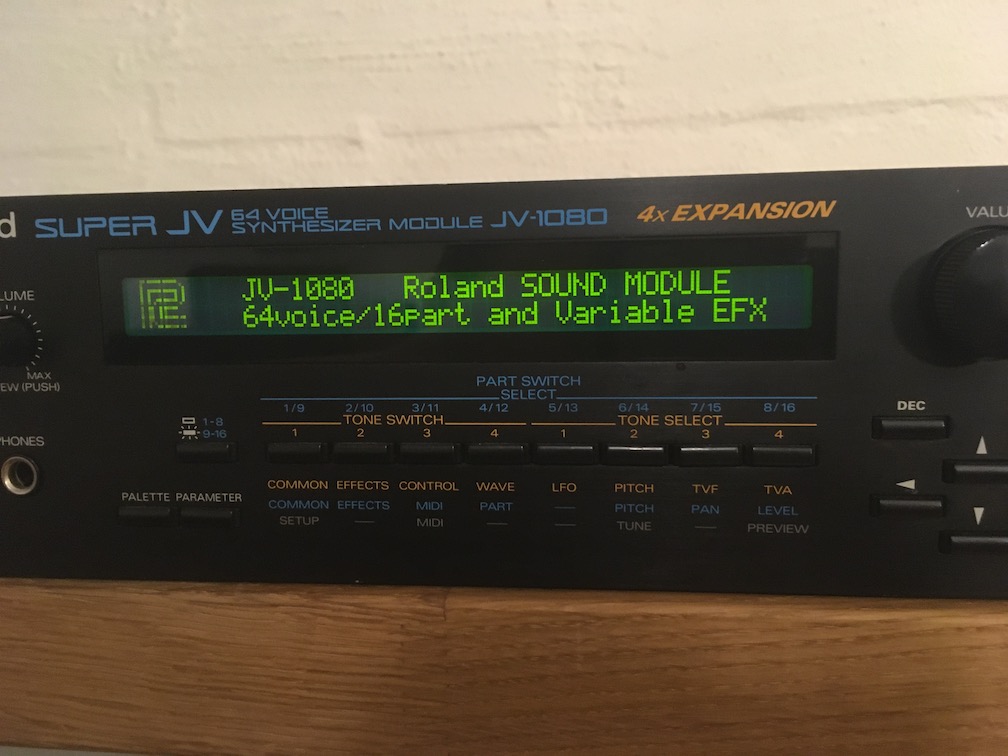 There is one more reason why the Roland JV-1080 remains so popular. Underneath the unassuming CD player like exterior there is a killer synthesis engine ready to let loose on the waveforms, producing evolving pads, vintage-sounding leads, contemporary digital sounds and special effects. It just needs the right kind of talent and sound designers like Don Solaris, or Nick Klimenko and Kirill Polikashin for LFO.store.
I have recently purchased both the Don Solaris Roland JV-1080 patches and the "Planet JV" soundset by LFO.Store. Both have 128 presets to fill up your JV-1080's USER bank (one at a time). They don't require any expansion boards, and also work on later JV series synths (though they may sound a little different on others than the JV-1080).
Here is the demonstration video for the Don Solaris patches:
And this is the introduction to the "Planet JV" soundset:
As you can hear, both of these soundsets lean more to the ambient side of things than to, say, banging EDM anthems. That is not to say you can't use them as stepping stones for your own patches -- there is a lot to learn from these sound designers if you want to start creating your own sounds.
---