E-MU Proteus 2000 Software Update
Recently I managed to score a cheap E-MU Proteus 2000 in good condition. This 1U rack-mount sample-based synthesizer builds on the legacy of E-MU samplers. You can't use it to sample, but the E-MU Z-plane filters make it possible to design completely new instruments using the ROM samples. It is also expandable with "sound SIMMs", but those are getting increasingly rare.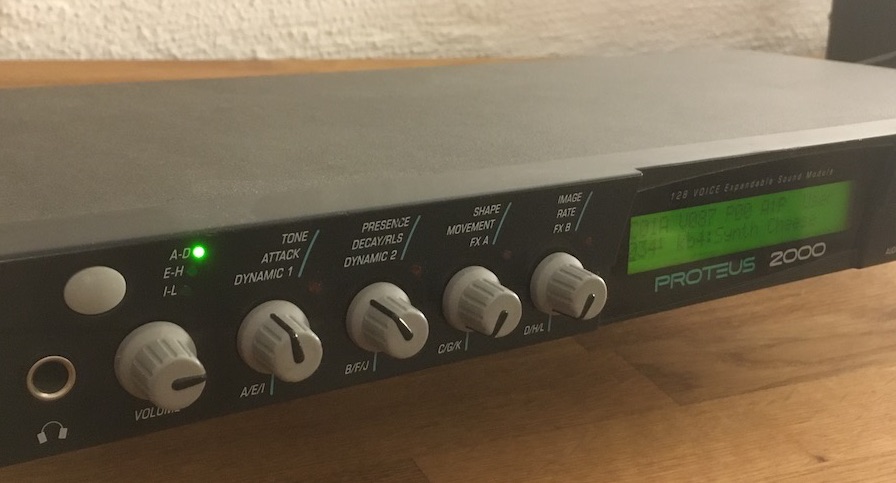 E-MU has long since been swallowed by Creative Labs. After the E-MU line-up of audio interfaces, MIDI controllers and software instruments, including Emulator X3, has been shut down some time ago, the only products they seem to make nowadays are hi-fi headphones. One of the original E-MU sound producers, Timothy Swartz, has gone on to found Digital Sound Factory, with a lot of the old E-MU sounds on offer.
Some fantastic resources for owners of E-MU gear are E-MU Mania and the E-MU Legacy Archive. You will find old software versions, PDF manuals and other tools which you don't get from the E-MU or Creative websites anymore.
Web based updater
My Proteus 2000 was equipped with a very early software version, namely 1.03. I knew that by updating the software to the latest (and also last) version I would get a lot more of those Z-plane filters and an arpeggiator. Even this last version, 2.26, is from 2002, so this is almost digital archeology. A lot has happened between those versions, but nothing afterwards.
Initial research pointed to a legacy updater tool by E-MU called E-Loader, but that one can be tricky to run on modern computers. So when I learned about a browser-based version created by Ray Bellis, I didn't even try to get the old E-Loader up and running, but went straight to the modern with the Chrome browser (which is required because this implementation uses the WebMIDI API).
To update the Proteus 2000 software, just load the web page at https://www.emu.tools/e-loader/#!/intro into Chrome, and then follow instructions. Of course, if you want to something to happen, you first need to connect the Proteus 2000 to a MIDI interface, or an audio interface with MIDI connections, and have that connected to your computer.
The updater will ask for permission to use your MIDI ports, then scans them and hopefully finds a Proteus 2000. You are told that you should put the device into update mode by powering it on while holding down the Audition and Home/Enter buttons, then re-scan.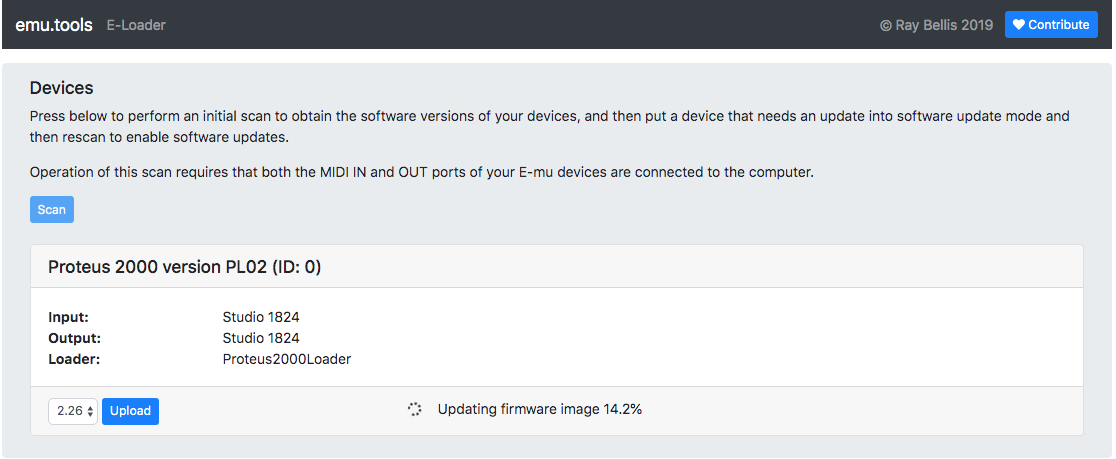 You can even select the exact firmware version you want (if for some reason you don't want the latest), then click on the Upload button. The loader will download the firmware for you and then proceed to transfer it to the Proteus 2000. The process takes about five minutes, and you can see a progress indicator both in the loader and on the Proteus 2000 screen.
When the upload to the Proteus 2000 is complete, you will be shown a checksum. It's a good idea to verify it against the release notes.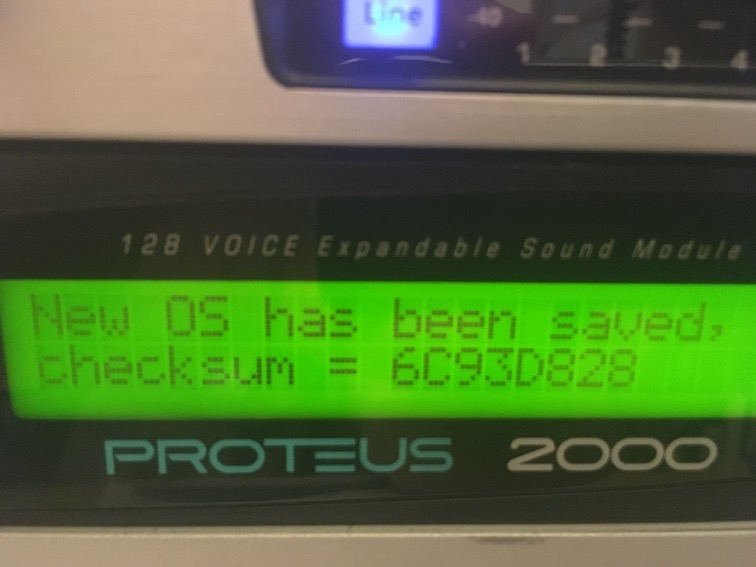 The web-based e-loader is a fine piece of software and shows what web applications are capable of with the right APIs. Kudos to Ray Bellis for creating the loader and making it available!
Read the Friendly Manual
Make sure you also get Revision E of the Proteus 2000 Operation Manual as a PDF file. If you happen to have a printed manual, it most probably is an earlier revision (mine is Revision C) and does not describe the new features in software version 2.26, like the new 12th order filters. The number of filters increased from 17 to 50 from Rev.C to Rev. E! Then there are also the arpeggiators... about which you will not find anything in the Rev. E manual, but try the E-MU MP-7 Command Station Operations Manual instead. (Guess they just didn't update the Proteus 2000 manual anymore.)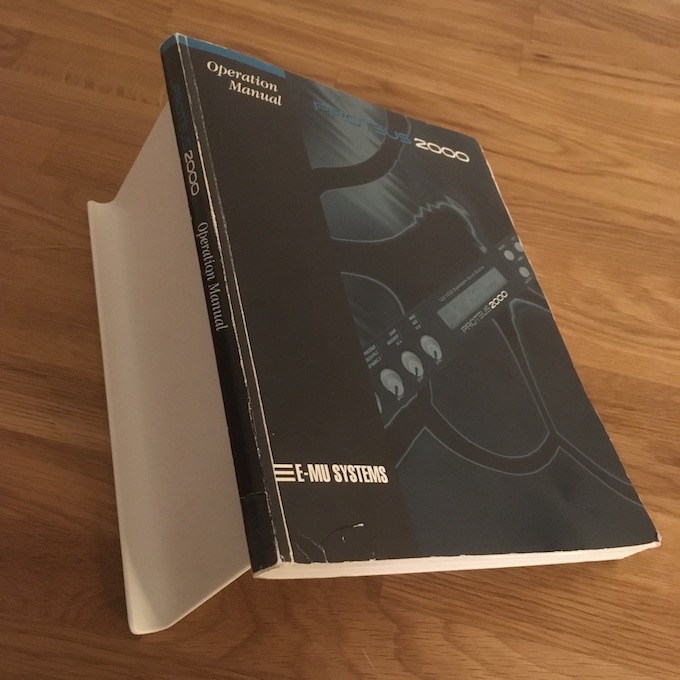 If you want a detailed change history, I found a site with the complete release notes at the Still Not Working site, along with interesting technical information and operational details about the E-MU Proteus 2000 and its siblings.
Even though the Proteus 2000 is just a 1-unit rackmount sample-based synth, it is deceptively deep. Now that I have the latest firmware, I'm going to dive in and see what I find. I suspect it's all about the filters after all!