Rack Ears for KORG 01R/W
Some time ago I was able to source a KORG 01R/W, the rackmount version of the legendary KORG 01/W (and its later variations, chiefly 01/W FD). The reason I'm interested in it is that while it has the AI2 synthesis that KORG milked for a very long time, it is the only synth that has waveshaping.
However, my 01R/W did not come with rack ears, so it has been drifting along on various surfaces ever since, making it a little bit awkward to use. But not anymore!
I don't know if "rack ears", or mounting brackets, to use a more accurate name, were an extra accessory at the time this synth was sold. I can't find a mention of them in the owner's manual or the service manual, but they must have been available for purchase. Indeed, the same rack ears fit also at least Wavestation, M1R and X3R models, because the synth chassis has holes in the same positions, with the same screw thread.
Luckily I found a supplier of rack ears for various synths, including my KORG 01R/W: Rack-it-ears in Ireland. They have an eBay store, and I was able to get my new rack ears (complete with screws, one extra) in about a week from my order.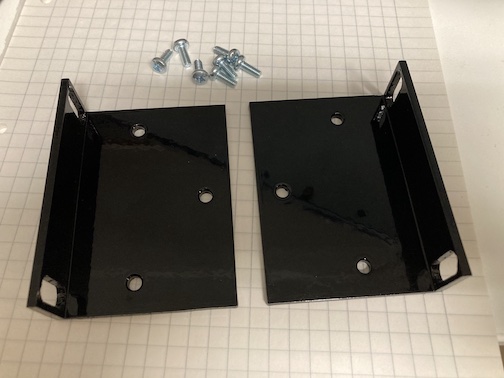 As you would expect, it was straightforward to attach the new rack ears to the synth using the supplied screws. Placing the synth on the rack was easy using the standard M6 rack nuts and matching screws (available from music and computer equipment retailers).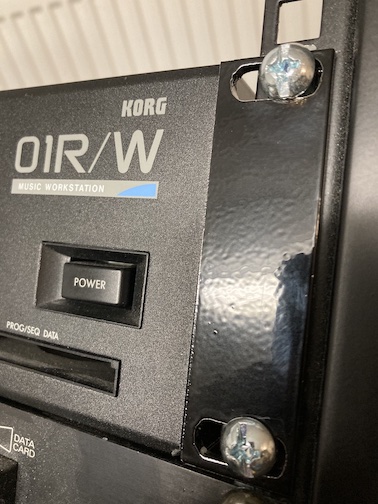 I don't always buy rack ears for synths, but when I do, I check out the Rack-it-ears selection.